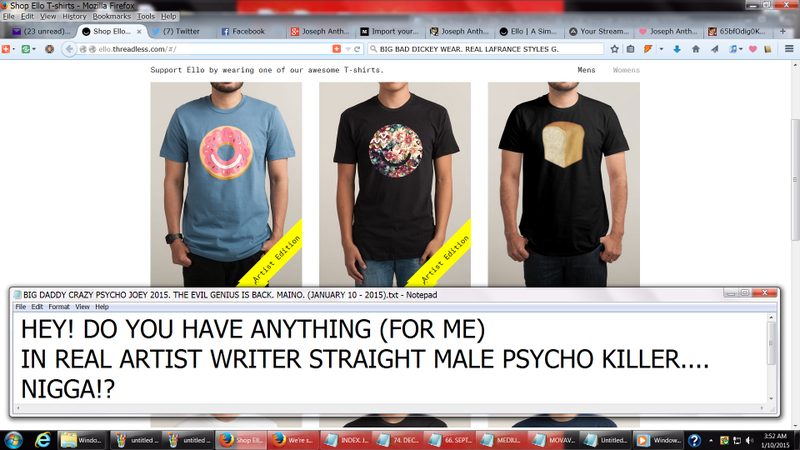 HEY! HAY! HAYES!
NO. NO GAY DISCO VERSION FOR ME PLEASE. NIGGA. LOL.
I LOST ALOT OF FRIENDS....FUCK EM.
OKAY WELL...
I KILLED VERY MANY MEN. FUCK EM.
MY BIG BABY LESA BANG! BANG!
BANG!
"OKAY SO YEAH. YES.
I TURNED MYSELF INTO A WRITER ARTIST NOW."
REAL LIVE KILLER WHALES OVER REAL LIVE KILLER HIGH SEAS.
BANG!
"JOEY WAS JUST WAITING FOR THE CHANGE IN SEASONS. NIGGA."
BANG!
YES.
IT GETS REALLY COLD
UP HERE IN PORTLAND MAINE...YOU KNOW.
YES. I AM A REAL PUBLISHED WRITER MAN NOW. NIGGA.